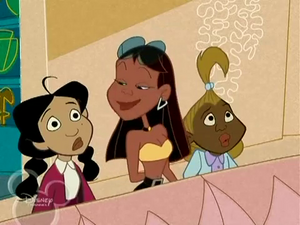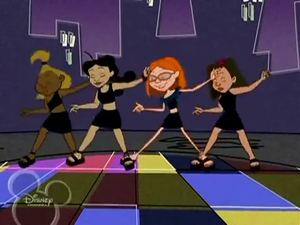 Hip-Hop Helicopte is a episode of The Proud Family.
Penny and her friends form a dance group known as "LPDZ" and dance on "Hip-Hop Helicopter" a famous dance show. Oscar, Trudy, Felix and Sunset compete against Suga Mama, Papi and two old ladies in bowling. When they saw the girls dancing on TV, Oscar gets mad due to their skimpy outfits and chases after boys that think his daughter is hot.
Notes
We learn that Dijonay's cousin works for Hip-Hop Helicopter.
Hip-Hop Helicopter is a parody of Soul Train.